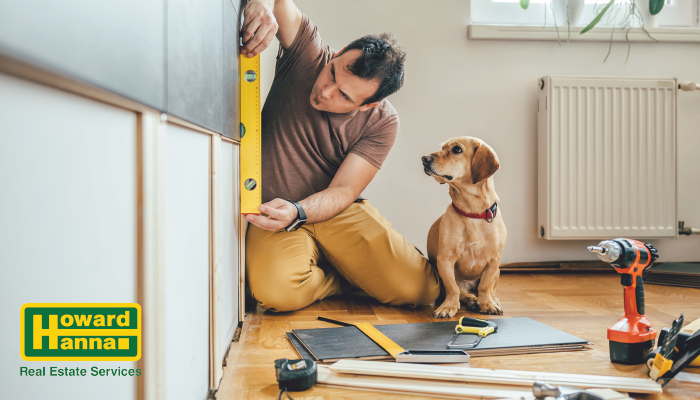 So you're thinking about selling your house – this is excellent news! Still, your house is probably not ready to be listed as "For Sale" just yet. That's because one of the first steps to selling a house is to evaluate it and repair it before putting it on the market.
While you don't need to worry about making your home as good as new from top to bottom, it is very important to address some of the basic wear and tear that naturally affect any home. The more household staples that you can repair and upgrade, the more appealing your home is likely to be to prospective buyers when they see it for the first time!
With that in mind, before listing your home, begin to repair it by following this checklist of common updates and fast repairs for homes being sold this year:
Paint, Repair, and Clean
Your walls, flooring, and windows are each extremely important areas of focus as you work to make quick fixes to your current house. Bright and unpopular colors, chipped paint or boards, and anything that gives a "rundown" appearance can potentially reduce the interest of a prospective buyer. To keep their attention, be sure to do the following:
Scrape and repaint peeling or fading paint; boldly painted rooms should be repainted in a neutral color, as well.
Identify and fix any broken, stained, or chipped flooring.
Examine your window treatments, and decide which to replace and which to remove.
Update the Basics
Some parts of our homes are used more than others, resulting in wear and tear over time. To brighten up your home and make it look newer, cleaner, and more appealing to prospective buyers, you'll want to update these household basics:
Purchase and install higher-wattage lightbulbs.
Update cabinet handles in kitchens and bathrooms.
Install new faucets in kitchens and bathrooms.
Install new door handles throughout your house.
Identify any squeaky or stuck doors, and fix or replace the hinges.
Work on Curbside Appeal
The exterior of your house needs some TLC before you list it, too! Curb appeal, sometimes called curbside appeal, matters because it gives a potential buyer a first impression of your home. Make sure that they fall in love immediately by doing the following:
Clean all windows, inside and out.
Powerwash the exterior of the house, including any sidewalks and driveways.
Prune any existing bushes or trees, or consider planting new ones.
Replace bare spots in your lawn by seeding or adding sod.
Plant new flowers, and mulch flower beds in your yard.